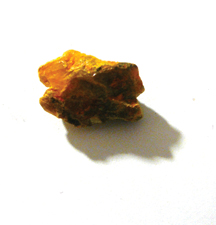 Little Bird
Little bird sits in the South East quadrant of my circle. Little birds naturally sing joyously all day long for the pure joy of it, in full bodied gratitude for the gift of life.
Rejoicing in life fully, little bird blesses us with the song of Spirit.  Any other stones landing near Little Bird are somehow attached to your joy and your gratitude.
This is a conscious practice, and the involvement of this stone in your reading means that you are working consciously to appreciate your gifts in life, and to experience true joy.